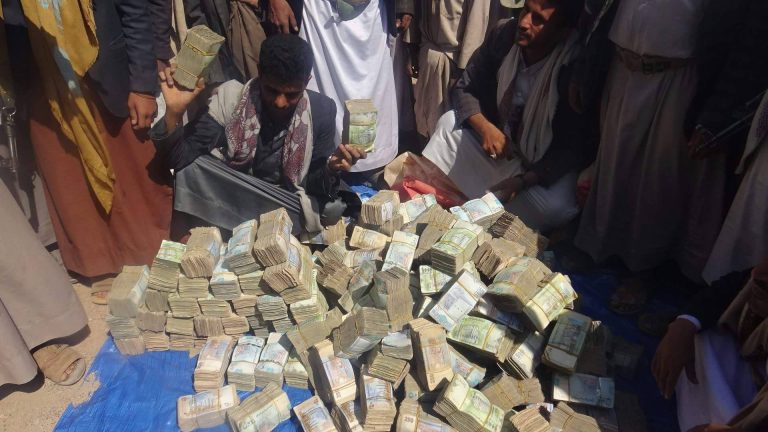 Saada Reidents Support the Central Bank of Yemen With 59 Million Riyals
Saada / October 1 / Yamanyoon
People of Saada province inaugurated today Saturday, a national campaign to support the Central Bank of Yemen, and they provided about 59 million riyals to deposit it in the bank, including 8 million given by the people of the district and 51 million given by the citizen "Qasem Kharsan". Kharsan provided a million to support the bank and the rest of the amount was deposited.
The campaign has been receiving a large turnout and a wide participation of the community in various denominations, where students, farmers and staff contributed and interacted with the campaign.
The launching of this campaign coincided with a protest carried out by the people of the district in solidarity with the Central Bank. Participants confirmed that this was only the first batch and will be followed by other batches.