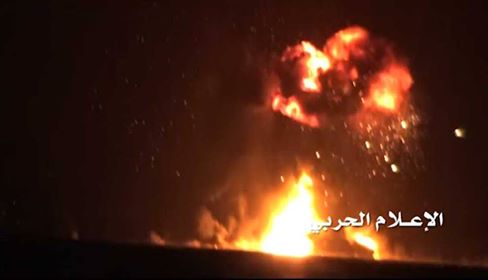 Yemeni Media Distributes Scenes of Targeting an Emirati Military Barge
Special | October 1 | Yamanyoon
The Yemeni military media distributed, today Saturday, scenes of targeting the Emirati barge off the coasts of Mocka.
After monitoring, the barge was targeted by a rocket leading to its destruction and the eruption of flames , military source reports.
The source confirmed the death of 22 Marines following the strike.
The UAE warship destroyer is of the type "Swift" with high-speed working to transport troops and military equipment, military source confirms.
After the targeting of the barge, gunboats were seen rushing to the place and were also targeted by Katyusha missiles making them dispersed. The Yemeni missile force continued shelling intermittently.
https://www.youtube.com/watch?v=XaMSb_7_3cM