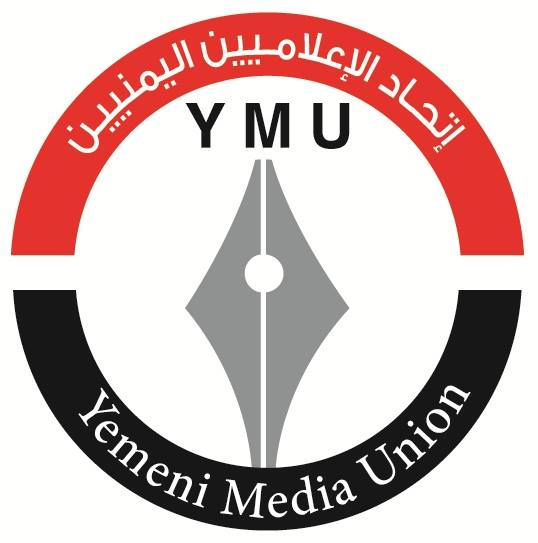 YMU: The Massacre Committed by Al Saud Will Remain a Stain Prosecuting the Criminals
The Yemeni Media Union condemned of what the Saudi American aggression committed by bombarding Al Ruwaishan funeral procession, leading to the death of hundreds of civilians in a big tragedy reflecting the moral and humanitarian fall of the Saudi regime and its tools of mercenaries and traitors, and in a flagrant violation of all moral and humanitarian values.
The union said in a statement on Sunday that the heinous crime committed by Al Saud yesterday, October 8, 2016, will remain a stain prosecuting the murderers and criminals, who have stained their hands with the blood of Yemenis for a year and eight months, and targeted the lives of thousands of women, children and innocent people on a daily basis under an unjust siege imposed on our country.
The statement pointed out that this crime is documented, and came to reaffirm the ambivalence of the international community's standards, whom is an accomplice and a partner, leaving its mark in these successive crimes against the Yemeni people. The Union also asserted the absence of humanitarian and Islamic conscience, and the fading of Arab magnanimity, after the Yemeni blood has become sold and bought in the international slave market.
The statement called on the international community to rethink about its stances towards the aggression on Yemen, as well as the solemn Arab peoples and scholars, clerics, opinion writers and human rights activists to start taking actions and triumphing the oppressed Yemeni people, without yielding to the policy of temptation and intimidation carried out by the Kingdom of the petro-dollar, which is driving the world to the law of the jungle, where there are no fair cases nor humanity.
The statement also called on all the liberal journalists in the world to pay attention to the Yemeni affairs, monitor the security and humanitarian interactions, reveal the crimes of the Saudi-led coalition against Yemen and humanity in Yemen. It calls upon all the free journalists internally and each civil society organization to continue moving forward on the path of freedom and dignity, enhance the resilience of Yemeni people and support the homeland. Everyone must take serious and effective steps at all levels to repel this aggression committing war crimes and genocide against the Yemeni people.