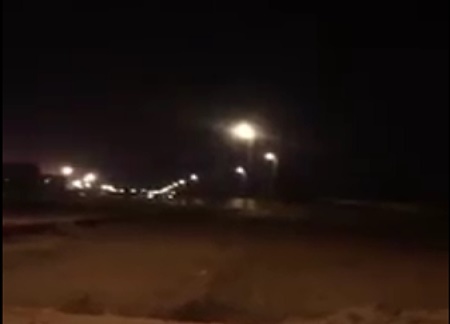 Video Saudi confirms targeting "volcano_1" King Fahd Air Base
October11 | Yamanyoon
Video clip published by Saudi activists on social networking sites confirms the target missile force the Yemeni army and People's Committees King Fahd Air Base in Taif ballistic missile dawn Monday.
The activists said tha the video of the moment of the fall of a ballistic missile at an air base in Saudi Arabia Taif.
While Yemeni military source confirmed the rocket hit objective to accurately alliance denied aggression, as usual, claiming that it was intercepted and destroyed in the atmosphere.
The target missile force Yemeni missile "Volcano 1" Developer locally extent of up to 800 km and a length of 12 meters, the Saudi air base in Taif, the first response to the massacre committed by the consolation aggression on Saturday.