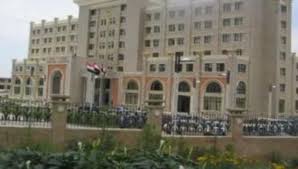 Yemen Calls for an Independent International Commission of Inquiry
Sana'a | October 16 | Yamanyoon
The Yemeni Ministry of Foreign Affairs confirmed the words of an official source, today Sunday, that the supporters and perpetrators of crimes against the Yemeni people will not escape punishment, referring to the crimes of the US-Saudi aggression, most notably the crime of Al Kobra hall.
The official source stressed in a statement to Yemen News Agency "SABA" the importance of the Secretary-General of the United Nations lies on handling a functional and ethical responsibility and working on the formation of an international independent commission of inquiry, headed by a neutral international figure as soon as possible to investigate the war crimes in Yemen committed by the Saudi American aggression and its supporters.
The results of the investigation published by the aggression regarding the crime of targeting a funeral procession in the capital city of Sana'a displays the violation of international humanitarian law and all the values and norms of humanity, source reports.
The contents of the statement issued by the Saudi-led coalition emphasized the responsibility of the coalition and did not deny committing the crime, source explains.
"A president with a legitimacy that ended in 2014 is no longer legit nor is the government that called for an aggression and a complete blockade imposed on all Yemeni people, which has contributed significantly to the destruction of the country's infrastructure and starve millions of citizens by disastrous decisions such as the continued closure of Sana'a airport and depriving many Yemenis from traveling regardless of the fact that some require a treatment abroad, especially the elderly and the wounded, as well as depriving students from attending their universities and institutes", source adds.
"Just like was the haphazard and irresponsible decision of transferring the Central Bank of Yemen from the capital to the province of Aden causing disastrous effects on Yemeni citizens and the homeland."