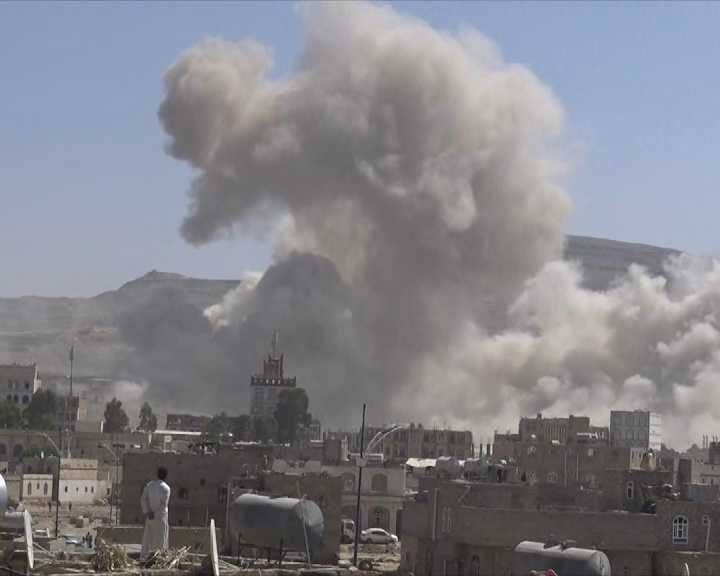 US-Backed Saudi Raids Target Amran Factory
Amran / October 19 / Yamanyoon
The fighter jets of the US-backed Saudi coalition waged three raids, today Wednesday, at the quarries of Amran factory.
Yemeni citizens confirmed that Saudi warplanes waged three raids today evening targeting the quarries belonging to Amran Cement Factory, which is located near the bottom of Al Marhah mountain. The air raids resulted in the complete destruction of the equipment remnants as it is not the first time the coalition targets Amran factory.
The US-backed Saudi coalition had targeted last February Amran Cement Factory by a raid resulting in more than 15 killed and 44 injured.