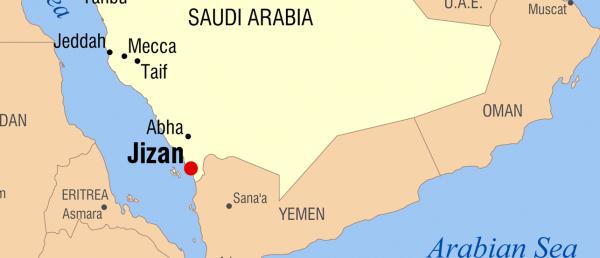 Yemeni Artillery Shells Target Saudi Sites in Jizan
Jizan | October 20 | Yamanyoon
The artillery force of the Yemeni army and popular committees targeted, today Thursday, Saudi military sites in Jizan as a response of the continued Saudi raids on various Yemeni provinces.
Shells waged by the artillery force aimed at the Saudi military sites of Al Fareedah and Al Qarn in Jizan, achieving accurate hits, military source confirms.
Earlier today, the Yemeni missile force also targeted Al Sawdah Saudi site in Al Kubah, leading to the burning of a Saudi military vehicle.