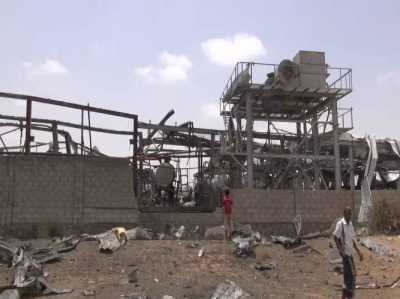 Saudi Raids Re-Target Ice Factories
Taiz – Hajjah/ October 25 / Yamanyoon
The US-backed Saudi coalition re-targeted, today Tuesday, ice factories in the Yemeni provinces of Taiz and Hajjah.
Saudi warplanes waged a raid targeting an ice factory in Mocha district, Taiz province. The other raid aimed at the ice factory in Hayran district, Hajjah province, local source reports.
The coalition has been responsible for dozens of factories and plants damaged, including plants for water icing.
This comes in the context of targeting Yemeni infrastructure, national capabilities and economic resources in various provinces.