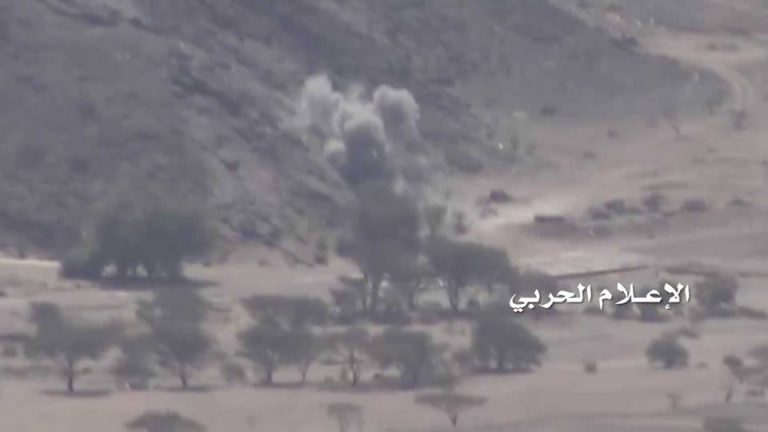 Saudi Mercenary Sites Targeted in Jawf
Jawf | 27 October | Yamanyoon
The Yemeni military media distributed, today Thursday, news scenes of targeting Saudi mercenaries by Yemeni shells and missiles in Al Aqbah site, Jawf.
Scenes show the moment of Saudi military vehicles escaping in Al Aqbah after being directly targeted by the Yemeni army and popular committees.
The Yemeni military media documents clashes in battlefields where Yemeni forces target Saudi mercenary sites.
In another scene, a Saudi military vehicle was destroyed and crew on-board was killed in Al Khalifain region. Moreover, scenes included a Saudi tank attempting to advance to the demolished vehicle to take the bodies of killed mercenaries.