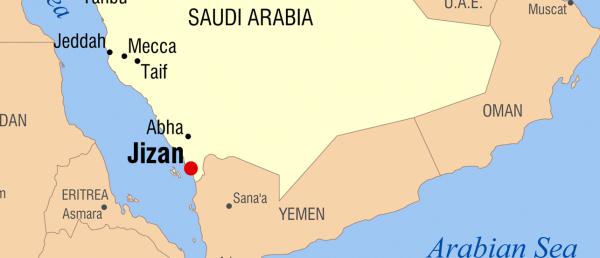 Saudi Qawiah Site Targeted by Yemeni Missile Force
Jizan | October 28 | Yamanyoon
The missile force of the Yemeni army and popular committees targeted, today Friday, a Saudi military site and mercenary groupings in another two Saudi sites in Jizan.
A Yemeni ballistic missile of the type "Zelzal", which is locally made, targeted Saudi mercenary groupings in the sites of Al Mahroq and Al Baidha'a, military source confirmed.
Earlier today, Yemeni forces also targeted gatherings of Saudi mercenaries in Al Mabkarah site by artillery shells.