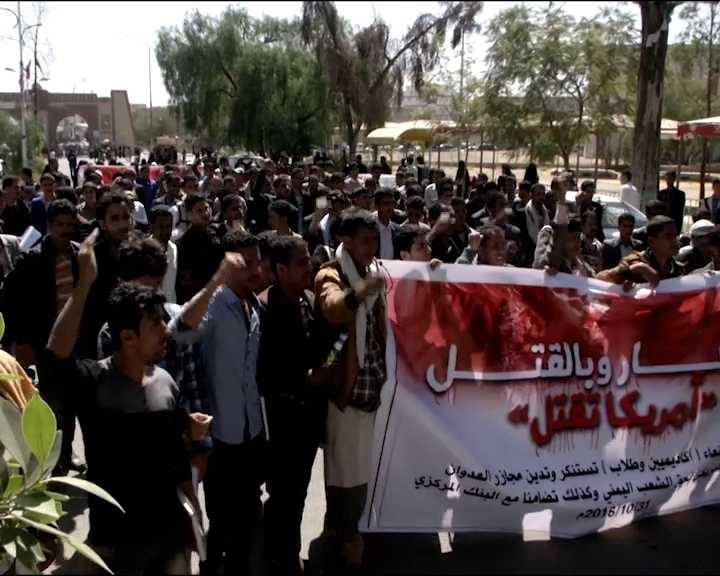 Academics and Students of Sana'a University Condemn Saudi Crimes in Yemen
Sana'a / October 31 / Yamanyoon
Students of Sana'a University came out today Monday in an angry protest condemning the massacre committed by the US-backed Saudi coalition against prisoners of Zaida prison in Hodeida province.
Protesters emphasized that the massacre perpetrated against Zaidia prisoners took place a few hours after another US-backed Saudi massacre committed in Taiz, Saada and Marib provinces.
Sana'a University students protested and condemned the massacres and stressed that the world holds the greatest responsibility in war crimes committed against Yemeni civilians. They also affirmed that the silence of international organizations is what encouraged the Saudi regime to commit more US-sponsored massacres.
It is worth mentioning that these protests are expressing the stance of the students and academics aspect in universities regarding the current conditions the country is going through. Several students spare no efforts and take action such as organizing many supporting campaigns for the Central Bank of Yemen.