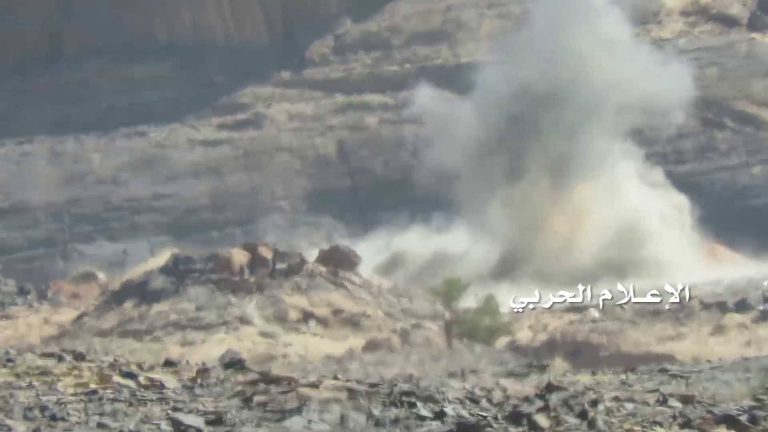 Saudi Soldier Killed in Ash Site Located in Najran
Najran | November 5 | Yamanyoon
The Yemeni military media distributed scenes today Saturday documenting a snipe operation aiming at a Saudi soldier and one of the bunkers in Ash military site, Najran.
Scenes show the Saudi soldier carrying out a monitoring operation at the site and being targeted by the Yemeni snipe units, resulting in his immediate death.
The targeting of the site itself using mortar shells that achieved direct hits was also documented and  included in the scenes distributed by Yemeni military media.
Moreover, the mentioned military site had been targeted several times before by the Yemeni artillery force.