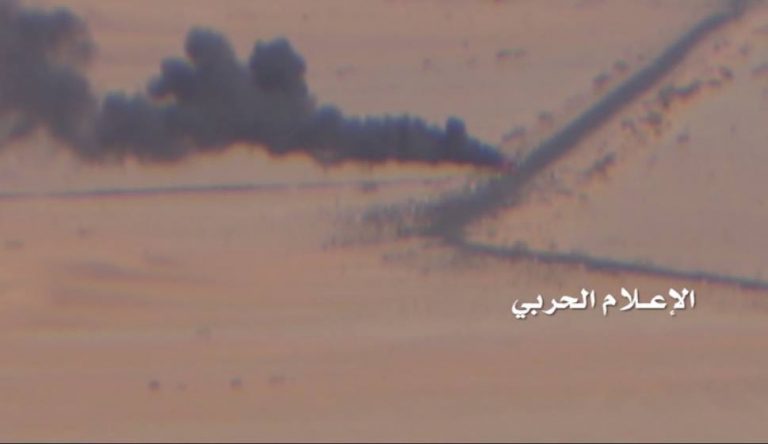 Yemeni Military Media Distributes New Scenes of Targeting Saudi Mercenaries
Baqa | November 6 | Yamanyoon
The Yemeni military media distributed new scenes today Sunday displaying the targeting of Saudi mercenaries in Baqa desert, where a troop carrier was also destroyed and Yemeni forces gained new weapons.
Scenes show the main road with the wreckage of the Saudi military vehicles all over the place after the Yemeni forces demolished them.
Another scene included the destruction of a Saudi troop carrier and the death of those on-board using a guided missile.
Many dead bodies of Saudi mercenaries are still thrown in Baqa desert, some are even buried there.
The US-backed Saudi coalition has been encountering major defeats in Baqa, where a large number of Saudi mercenaries have been killed and injured.