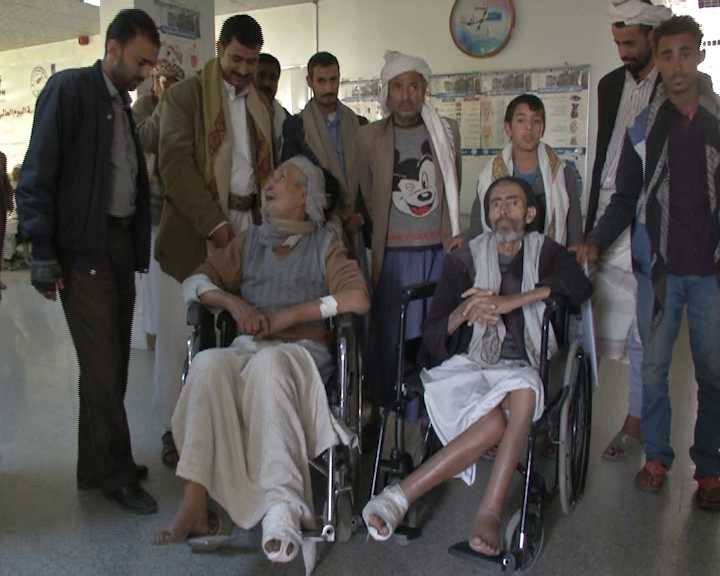 Diabetes Increases as US-Backed Saudi Coalition Suffocates Yemen
Sana'a / November 14 / Yamanyoon
As the world's day for patients with diabetes arrives, Yemenis continue to live in great suffering caused by the US-backed Saudi coalition and the imposed air, sea and land siege. The Saudi American siege has been worsening the health condition day after day as a result of the lack of necessary medications, causing more suffering to patients in need.
On World Diabetes Day, Yemeni patients seem to be not in a case similar to those in other countries. This occasion of celebrating has turned into providing the most basic services by the National Center for Diabetes in Al Thawra General Hospital, capital Sana'a, which is the only center capable of providing testing services and some of the necessary medications for patients, despite the scarcity of potential.
The center is having trouble covering the needs of patients due to the imposed blockade by the US-backed Saudi coalition on Yemen.
Men, women and elders whom are suffering with diabetes overcrowded the National Center, and they expressed their pain because of the unavailable necessary medications, resulting in deteriorating their health condition.
The National Center for Diabetes basically depends on the support of local pharmaceutical companies to assist with   aid as much as they can. However, these companies stand unable to provide medicines due to their inability of importing. Here it should be noted that the first charged is the United Nations, whom is considered to be taking care of human rights.