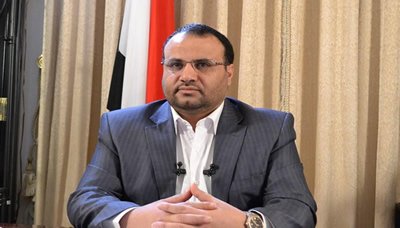 Al Samad :aggression failed to achieve any success in Yemen
November20|Yamanyoon
The head of the Supreme Political Council Alsmmad praised ,yesterday Saturday, strategy managed by the face of aggression and achievements in the state administration and own resources, the war budget in 2014 .
President Alsmmad said at a meeting of the leaders of the local authority in Sana'a: the aggression failed achieve the economic goals in Yemen as its failure in the military field side
He also pointed the achievements of the confrontation and the steadfastness of the Yemeni peoble, more over the army and popular committees.
President of the Council also, praised the tribes role of Sana'a governorate and its men with its positive and exceptional work in the maintenance of peace and social security.
Source|Yemeni Press