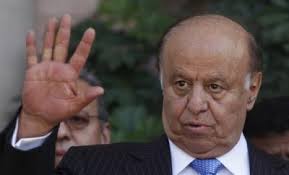 Hadi Escape From the Reality of Muscat Agreement to Aden
November27|Yamanyoon
Visit fugitive Hadi to Aden today, is clear goals and objectives because there is a new movement for the international envoy Ismail Ould Cheikh, who arrived to Al Riyad after leaving Hadi to Aden.
Which suggests that it related to the movements and within one scenario aims to bring about changes in the political and military equation before the end of November and the start of consultations in accordance with the agreement of Muscat, Oman.
The observers said the visit comes to escape from the reality, which Hadi was requirest the agreement of Muscat .In addition to Hadi asked to meet with UN envoy in Aden.