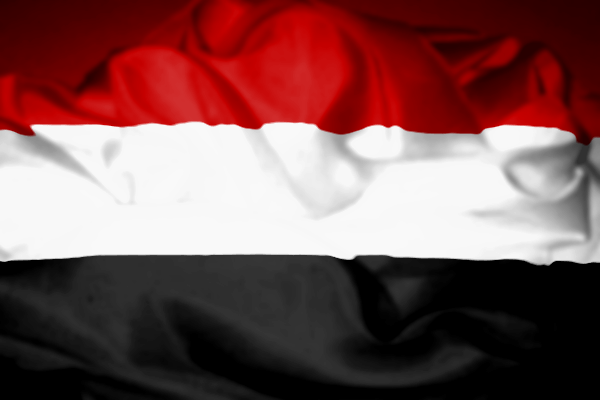 The Names of the New Yemeni Government
November29|Yamanyoon
The names of the New Yemeni Government as follow:
D / Abdul Aziz Saleh Bin Habtoor prime minister
Dr. Hussein Abdullah Magbuli Deputy Prime Minister for Economic Affairs.
Akram Abdullah Attiya as deputy prime minister for internal affairs.
Major General / Jalal Ali Rowaishan ,deputy prime minister for security affairs
Major General / Mohamed Nasser Al Atfi , Ministry of Defense
Ali Bin Ali al-Qaisi, secretary of the local administration
Judge / Ahmed Abdullah ِAgabat ,Minister of Justice
Saleh Ahmed Shaaban, Minister of Finance
Talal Abdul Karim Aklan, Minister of Civil Service and Insurance
Major General / Mohamed Abdullah Al Gusi, Interior Minister
Alia Faisal Abdullatif popular minister for human rights.
Yasser Ahmed Al Awadi, Minister of Planning and International Cooperation.
Major General / Zakaria Yahya al-Shami ,Minister of Transport.
Faiqa Al Sid Ba Alwi minister of social affairs and labor
Ahmed Mohammed Hamid ,Minister of Media .
Yahya Badr Eddin al-Huthi, Minister of Education
Hussein Ali Hazeb ,Minister of Higher Education and Scientific Research
Ali Mohsen al-Naqib, Minister for Technical Education and Vocational Training
Dr.Abdarahman Ahmed Mukhtar, Minister for Legal Affairs
Hassan Mohammed Zeid, Minister of Youth and Sports
Mohammad Mohammad Zubairi Minister of Fisheries
M.Hisham Sharaf Abdullah ,Minister of Foreign Affairs
M. Nabil Abdullah Al wazir , minister of water and environment
Diab Mohsin bin Maeili, minister of oil and mineral wealth
M. Lotff Ali Al jrmozi Minister of Electricity and Energy
Judge. Sharaf Ali Al galisi Minister of Endowments and Guidance
Abdo Mohammed Bashir minister of commerce and industry
Jleidan Mahmoud Jleidan , Minister of Communications and Information Technology
Ghazi Ahmed Mohsen ,Minister of Agriculture and Irrigation
Nasser Mahfouz Bagzkoz Minister of Tourism
Dr. Mohammed Salem Bin Hafeez and Minister of Public Health and Population
Ahmed Saleh Alguena. Minister of state for national dialogue and reconciliation output
Abdullah Ahmad Kibsi Minister of Culture
Ghalib Abdullah Absolute Minister of Public Works and Roads
Mohammed Saeed Almhjeri ,Minister of Expatriates
Ali Abdullah Abu Kalifa ,Minister of State for the House of Representatives and the Shura Council
Fares Mohammed Manna,Minister of State
Nabih Mohsen Obonctan,Minister of State