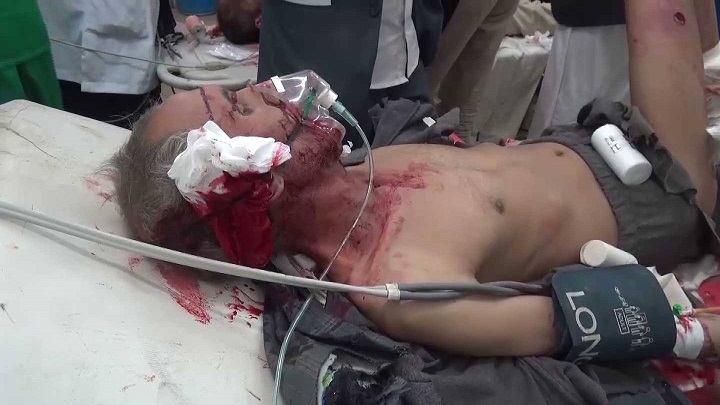 Saudi American Cluster Bombs Target Civilians in Saada
Saada / December 9 / Yamanyoon
Fighter jets of the US-backed Saudi coalition have waged air raids on various regions in the governorate of Saada.
Saudi warplanes used cluster bombs in its bombardment on Malil region in Kataf district, local source confirmed.
At least three citizens have been injured today evening by the international prohibited cluster bombs, dropped by the US-backed Saudi coalition on Saada city and Sahar district.
Earlier today, the coalition's fighter jets also targeted Saada city and its outskirts using more than four cluster missiles; aiming at different residential neighborhoods in the city of Saada, as well as regions of Al Habajr and Al Bayan in Sahar district.
In a Human Rights Watch report, it has been confirmed that the United States is involved in the Saudi strikes on Yemen, which included the usage of cluster bombs, resulting in dozens of civilians killed with the knowledge of the United States of America.