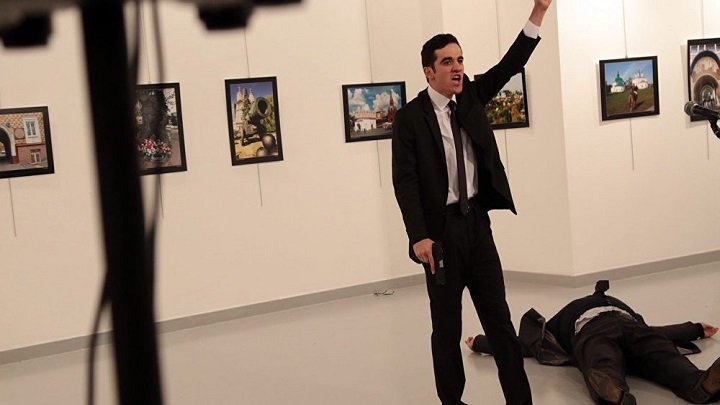 Russia's Ambassador to Turkey Killed in an Armed Attack in Ankara
Agencies | December 19 | Yamanyoon
The Russian ambassador has been killed in Ankara Andrei Karlov after suffering serious wounds sustained in an armed attack in Ankara, according to Russian and Turkish media.
The Russian agency "Sputnik" said, citing Turkish television, that armed men broke into the Museum of Modern Art building in Ankara, where he was attending the opening of the exhibition "Russia through the eyes of the Turks," .Ambassador Andrei Karlov was shot when giving a speech at the time
Moreover, the Russian Foreign Ministry called on relying only with the official information released by the Russian Embassy Ministry in Turkey.
The ministry said that it would issue a statement soon regarding the armed attack on the Russian ambassador in Turkey.
It is worth mentioning that the Russian-Turkish relations recently have been witnessing great strain since Ankara dropped a Russian fighter jet in November of last year. The assassination incident would result in major repercussions on the crisis between the two countries, which may lead to a direct confrontation between them.