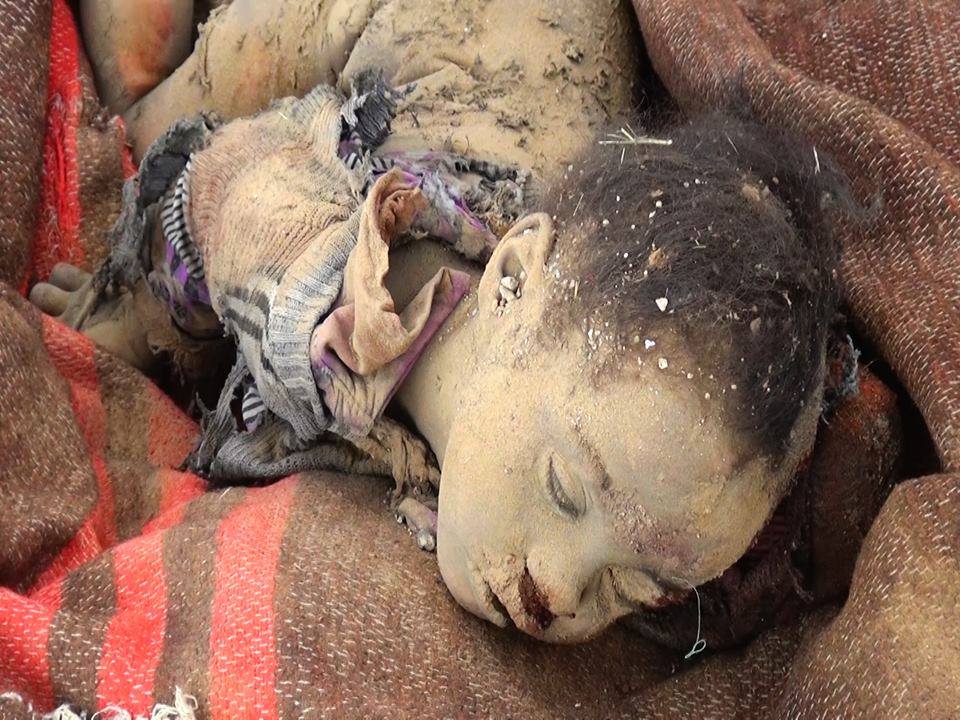 About Seven Killed, Including Children and Women, by a Saudi American Raid
December 19 / Yamanyoon
About seven killed, including five children and two women, by the raids of the US-backed Saudi coalition on Maran region, Haydan district, Saada governorate. The violent raids also caused the injury of another two citizens.
Saudi fighter jets targeted civilian homes and their farms in the village of Al Jumaima, Maran region, leading to the death of five children, two women and the wounding of two others, local source confirmed.
This crime joins the series of war crimes committed by the US-backed Saudi coalition against Yemeni civilians since March 26 of 2015.