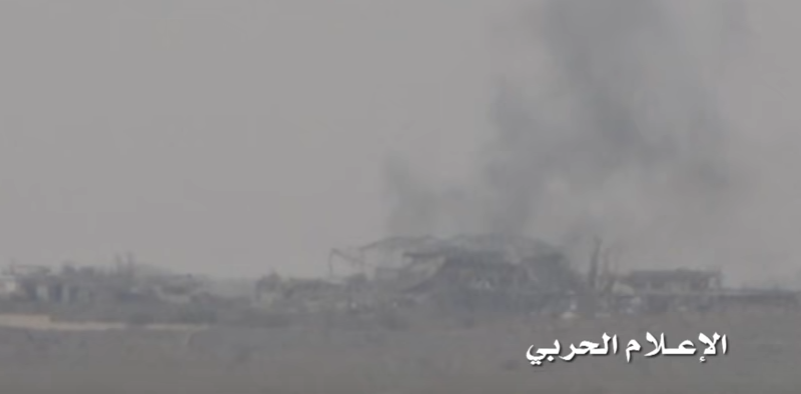 Fire Flames Erupt at the Saudi Passport Center in Jizan
Yamanyoon / Exclusive
The Yemeni military media broadcast-ed scenes of a military operation involving the launching of three "Grad" missiles on Saudi mercenary groupings in Jizan.
Scenes also documented the eruption of fire flames from the inside of the Saudi passport building, confirming the success of the operation.
The Yemeni missile force launched the three missiles yesterday Thursday evening, aiming at Saudi-paid mercenaries to fight in their ranks, military source reported.
Saudi mercenaries were present at the building during the attack, where a number of them was killed and injured, source confirmed.
The monitoring units of the army and popular committees recorded a number of ambulances rushing to the targeted location.
These military operations function as a response to the constant war crimes committed by the US-backed Saudi coalition against Yemeni civilians since March 26 of 2015.