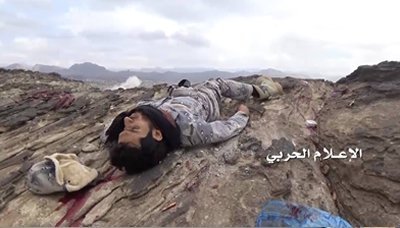 Yemeni Forces Kill Dozens of Saudi Soldiers in Najran
January 1 / Yamanyoon 
The Yemeni army and popular committees killed at least ten Saudi soldiers at different sites in Najran, a military source reported.
Specialized units of the army and popular committees targeted a Saudi armored vehicle and a bulldozer behind Al-Sudaiss site with anti-armored missiles, killing ten Saudi soldiers.
Yemeni forces also successfully destroyed a Saudi armored vehicle near Al-Khadra'a exit, leading to the killing of its crew.
These military operations function as a response to the constant war crimes committed by the US-backed Saudi coalition against Yemeni civilians since March 26 of 2015.