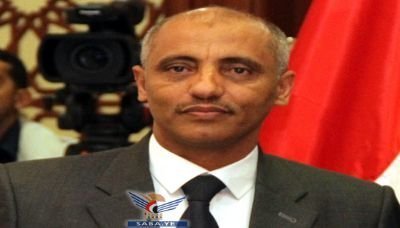 Electricity Minister Discusses Energy Problems in Hodeidah
January 1 / Yamanyoon 
Minister of Electricity and Energy, Lutf Al-Jarmouzi, met with Hodeidah's governor, Hasan Al-Hayj, on Sunday to discuss the electricity and energy problems in the Red Sea governorate of Al-Hodeidah and ways to solve them.
During the meeting, the minister made sure that the ministry is very keen to do all measures to bring back the electricity to the governorate before next summer.
The minister was briefed by the governor and an electric engineering team on the situation of the main electricity generators and maintenance works that require to bring the electricity grid back to the governorate.
Yemeni governorates have been having a massive electricity dilemma after the bombarding of electricity generators by the raids of the US-backed Saudi coalition.