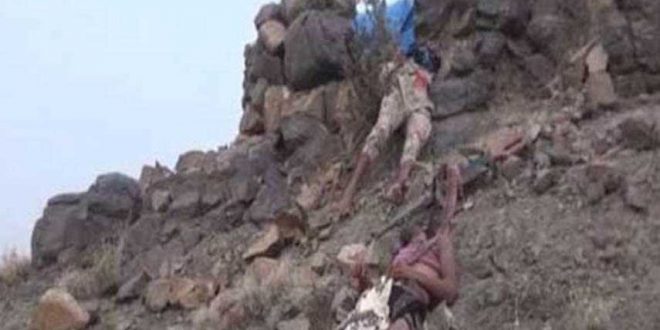 Army and Popular Committees Targeting Groupings of Mercenaries
january3|Yamanyoon
Yemeni army and popular Committees carried out an ambush of the aggression mercenaries , led to dozens of killing and wounding in Al Bog area.
Military sources confirmed ,the army forces and popular committees an arbitrator ambushed to dozens of recruits who brought them the Saudi American aggression from the southern provinces to Saudi Arabia.
Also, it has been targeted gatherings of Saudis soldiers in the Al Muntazh site in jeezan by a number of shells and seen the ambulances rushing to the site.
These military operations function as a response to the constant war crimes committed by the US-backed Saudi coalition against Yemeni civilians since March 26 of 2015.