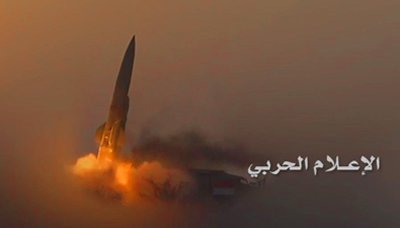 A ballistic Missile Targeting the Hypocrites in Bab Al Mandab
January 5| Yamanyoon
Army and popular committees launched a ballistic missile and targeted groupings of mercenaries in Bab Al Mandarin.
A military source said, the army and popular's committees aimed gathering of hypocrites aggression in Shwab Al Jeen camp . The ballistic targeted the aimed directly to the camp , and killed dozens of the mercenaries and injured others.
These military operations function as a response to the constant war crimes committed by the US-backed Saudi coalition against Yemeni civilians since March 26 of 2015.