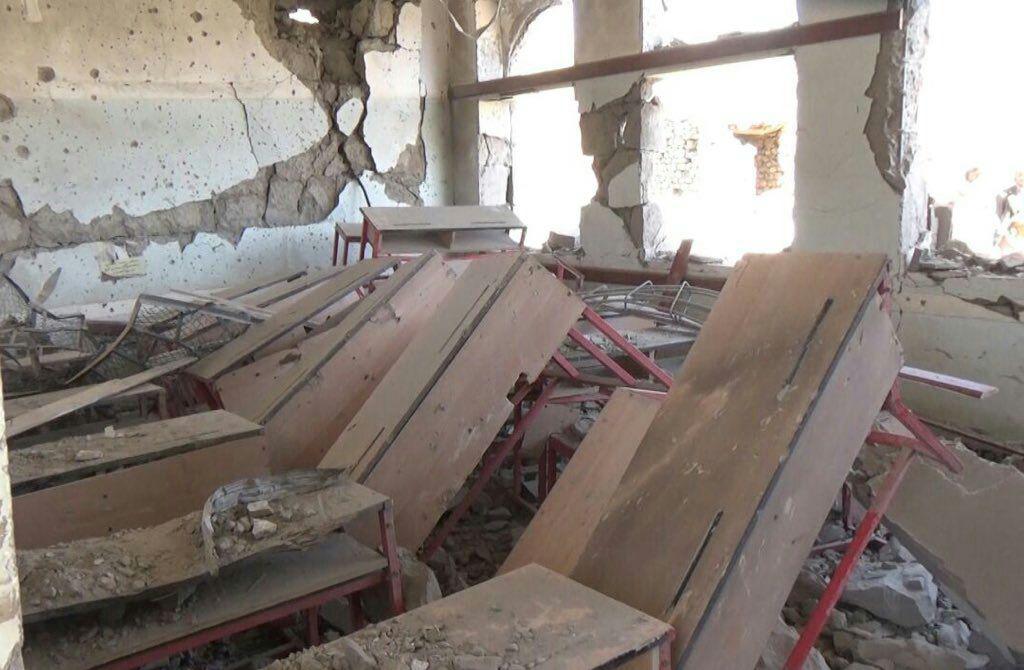 Dozens of Martyrs and Wounded in Al Falah School
January 10 |Yamanyoon
US _ Saudi aggression committed bloody crime against civilians in the Al-Falah School in directorate of Niham northeast of the capital Sanaa .
The source confirmed for "Yamanyoon" the warplanes of the Saudi Aggression launched a raid on the Al-Falah school ,the raid damage the school and the casualties on both students and teachers who are inside it . Dozens of wounded and martyrs from the students and teachers they were in the school , the source add.
The sources said , rescue teams have recovered some of the victims from the rubble , and  confirmed that dead  the headmaster and the  school's agent Ali Ahmed Muzaffar and a number of teachers and students.
Yemen is bleeding and the world ignore talking about the murderer and the UN silent for all crimes Committed by the warplanes of the aggression.