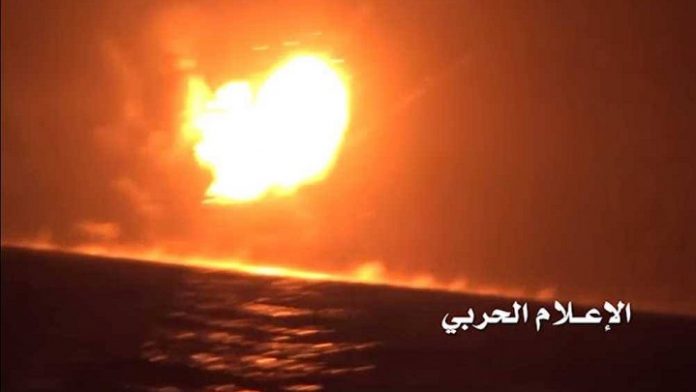 Targeting groupings of mercenaries in Bab _ Al mandab
January 16 | Yamanyoon
Dozens of Saudi American aggression mercenaries were killed and others injured due to the targeted their groupings in the regions of Dhubab and Khpop near the Bab al-Mandab southwestern Taiz province .
A military source ,dead and injured dozens of mercenaries when the army and popular committees targeted their groupings in south Dhubab by a number of Katyusha rockets.
These military operations function as a response to the constant war crimes committed by the US-backed Saudi coalition against Yemeni civilians since March 26 of 2015.