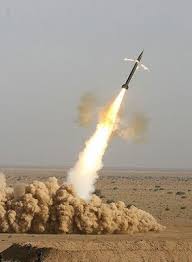 Zilzal rocket targeting Daesh and Al Qaeda groupings
January 31 | Yamanyoon
Yemeni army soldiers, backed by Popular Committees launched rocket type of Zaizal in south-Mokha and targeted gathering of Daesh and Al-Qaida .
A military source for "Yamanyoon " : the missile rocket killed large numbers of Al-Qaida and Daesh elements and the Janjaweed on their congregation south of Mokha.
The missile killed the leaders of Al-Qaida on the gatherings of aggression in South Mokha.