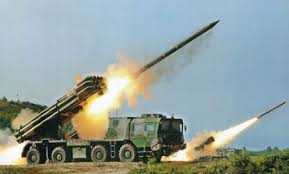 Organ Rocket Target the Mercenaries in Niham
March 7 |yamanyoon
Army and popular committees targeted the mercenaries  in Niham district , and they killed number of them.
 The military source said , the army and popular committees launched rocket type of Organ at groupings of mercenaries in Niham district .
The source said to " Yamanyoon" the rocket hit the  target accurately ,and killed dozens of mercenaries . Also, the army and popular committees repel creep for the mercenaries toward Yam Mount , and killed number of them and injured others .
Army and popular committees launched several shells at gatherings of Saudi _ paid , and led to casualties and destruction their  military mechanics .
These military operations function as a response to the constant war crimes committed by the US-backed Saudi coalition against Yemeni civilians since March 26 of 2015.