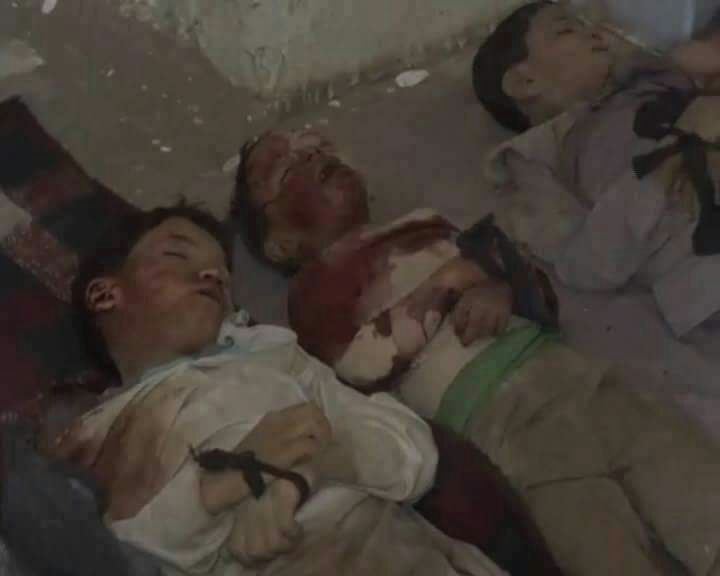 May 7 I Yamanyoon
The brutal warplanes of the US_Saudi alliance launched raids in Munqaba district of Taiz, the raids targeted citizen' home and killed at least ten most of them were women.
The warplanes waged others raids at the Palmers , a local source said .
Also , the US-Saudi alliance warplanes launched 4 raids on Mauze' district of Taiz province a military source told Yemenyoon.
The aggression warplanes targeted the southern area of Khaled camp distributor and caused considerable damage in the citizens properties.
Taiz province , the US-Saudi alliance dropped a Cluster Bomb on Nujaiba area east of Mukha province , and launches 3 raids on Al-Waza'ia junction, two raids on Al Barah Cement Factory at Muqbada district.
Hajjah province , the brutal warplanes launches 20 raids on Haradh and Medi districts, moreover, the US-Saudi alliance warplanes launched a raid on Serwah district of Marib province.