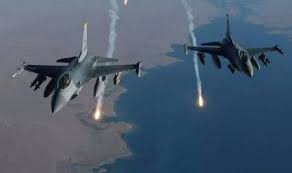 Dozens of Raid in Taiz and Marib
May 11 I Yamanyoon
The US-Saudi alliance launched three airstrikes on the districts of Taiz province, a local source said.
Three of air raids targeted Khaled camp in Muziah district of Taiz province,  also two raids on  camp of 25 Mika .
Also,  the warplanes of the US_Saudi alliance launched four raids in Marib province.