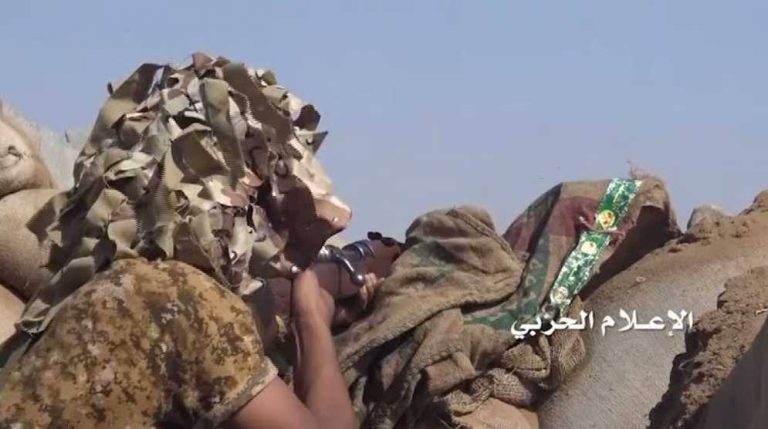 May 21 | Yamanyoon
Yemeni forces and popular committees repel large crawl toward Al Mhzen village north Medi desert , a military source said .
The source add , the army and committees targeted groupings of Saudi mercenaries and repel a lrage creep in Medi , the mercenaries losses heavy military equipments during the creep .
Also the source pointed out that the army and popular committees killed a large numbers of mercenaries among of them Sudanese and destroyed 11 military mechanisms .