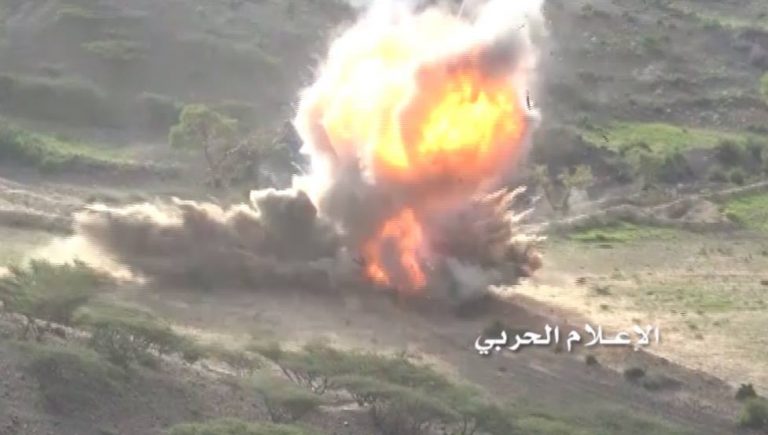 Yemeni Forces Pound Saudi Positions in Jizan
Yamanyoon- 29 Oct 2017
 Yemeni forces in a retaliatory attack against the Saudi forces, managed to hit a gathering of Saudi servicemen in kingdom's southwestern province of Jizan with Katyusha rockets.
The Yemeni forces successfully hit the positions of the Saudi troops in Dhahyan military base in Jizan with Katusysha missiles, the Arabic-language al-Masirah television network reported.
Yemen's defenseless people have been under massive attacks by the coalition for more than two years but Riyadh has reached none of its objectives in Yemen so far.
Since March 2015, Saudi Arabia and some of its Arab allies have been carrying out deadly airstrikes against Yemen in an attempt to restore power to fugitive former President Abd Rabbuh Mansour Hadi, a close ally of Riyadh.
Over 12,000 Yemenis, including thousands of women and children, have lost their lives in the deadly military campaign.
In another development, while Saudi officials are trying to show that the Yemen war is a sectarian war sponsored by Iran, former Yemeni President Ali Abdullah Saleh said in reaction that that the ongoing conflict is a war between Saudi Arabia and Yemen.
Saudi Crown Prince Mohammed bin Salman had said in an official statement on Thursday that the war in Yemen would continue to prevent the Ansaroallah from becoming another Hezbollah on Saudi borders.