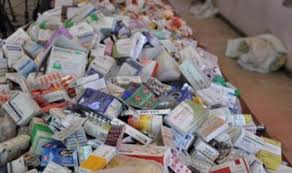 Yemen hospitals will run out of fuel soon unless S. Arabia lifts blockade: UN
Yamanyoon- 16 Nov 2017
On Wednesday, UN spokesman Farhan Haq stressed that fuel is critical to the hospitals for generating electricity as well as pumping and purifying water.He added that stocks of diphtheria vaccines will become depleted within two weeks unless aid deliveries resume.Meanwhile, the UN Office for the Coordination of Humanitarian Affairs (OCHA) has announced that prices have soared in the Yemeni capital, Sana'a, since the Saudis tightened their blockade.

On Tuesday, UN spokesman Stephane Dujarric stressed that "seven million people are already on the brink of famine, and the blockade will only bring them closer to it."

Meanwhile, Yemen's Ministry of Human Rights has released a statement slamming the UN for its inability to pressure Riyadh into ending the blockade.

It added that the UN's inaction amounts to a green light for the Saudis to continue with attacks on Yemen and violate international law.

Earlier this month, Saudi Arabia announced that it was shutting down Yemen's air, sea, and land borders, after Yemeni fighters targeted an international airport near the Saudi capital with a cruise missile.

More than 12,000 people have been killed since the onset of the campaign more than two and a half years ago. Much of the Arabian Peninsula country's infrastructure, including hospitals, schools and factories, has been reduced to rubble due to the war.

Another 2,100 people have died of cholera since April as hospitals struggle to secure basic supplies across the country.