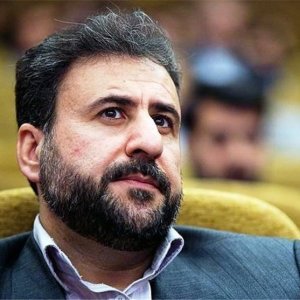 Call for Int'l Action Against US Weapons Used to Kill Yemenis
Yamanyoon- Dec 17, 2017
he international community should stop the United States from supplying Saudi Arabia with arms that are being used by the Saudi-led coalition in Yemen to kill innocent people, a member of Majlis National Security and Foreign Policy Commission said on Friday.
Heshmatollah Falahatpisheh made the remark in response to US Ambassador to the United Nations Nikki Haley's recent claims about Iran's role in the Yemen conflict.
"Haley has been tasked with making false accusations against Iran to form an anti-Iran coalition, but so far she has not been successful," he said.
On November 4, Houthi fighters in Yemen fired a ballistic missile at King Khaled International Airport outside Saudi Arabia's capital Riyadh, which was intercepted.
Since then, the US has been trying to pin the blame on Iran, claiming that Iran supplied the Houthis with the missile. However, they could not back up their claims with solid evidence.
The United States on Thursday presented pieces of weapons claiming to be made in Iran. The pieces were allegedly remnants of the missiles fired at Saudi Arabia by Houthis.
Haley contended that Tehran is to blame for the transfer of the missiles. "These are Iranian made, these are Iranian sent, and these were Iranian given," Haley alleged in a news conference outside Washington.
Iran has repeatedly denied that it is arming the Houthis, and on Thursday described the evidence presented by Haley as "fabricated."
The UN officials who examined debris from missiles have not confirmed that they were made in Iran.
The US accusations are leveled against Iran despite the fact that it is openly supplying weapons to Saudi Arabia to kill civilians in Yemen.
US President Donald Trump signed a $110-billion contract in May to sell arms to Saudi Arabia, which has assembled a military coalition in Yemen to restore power to ousted president Abd-Rabbu Mansour Hadi.
According to a Los Angeles Times report, the bombs used in an airstrike by Saudis against Yemen in October were manufactured in the United States.
US Complicity
"We call on the international community to consider the crimes committed through American made weaponry," Falahatpisheh said, referring to the US arms trade as its main source of income.
Commenting on the role of Iran in the Yemen crisis, Foreign Minister Mohammad Javad Zarif wrote on his official Twitter page, "While Iran has been calling for ceasefire, aid and dialogue in Yemen from day one, US has sold weapons enabling its allies to kill civilians and impose famine. No amount of alternative facts or alternative evidence covers up US complicity in war crimes."
Zarif's statement was backed by images of destructions caused by US-made weapons attached to his tweet.