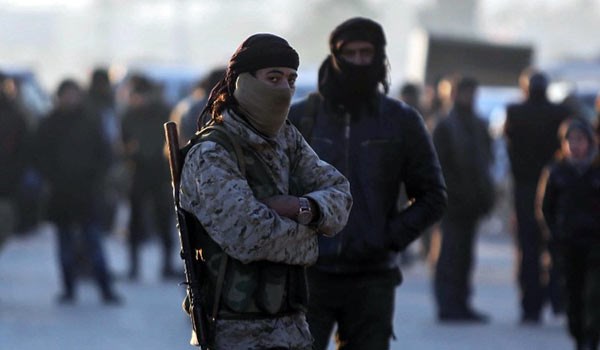 Tens of Terrorists Expelled from Southwestern Damascus, Israeli Plan for Golan Heights Fails
Yamanyoon- Jan 8, 2018
Over 200 gunmen of Al-Nusra Front (Tahrir al-Sham Hay'at or the Levant Liberation Board) have been evacuated from Southwestern Damascus and moved towards militant-held regions in Idlib and Dara'a provinces in an agreement with the Syrian Army troops, an Arab media outlet reported on Monday.
The Arabic-language al-Mayadeen reported that 205 of Al-Nusra gunmen have left Beit Jinn region in Southwestern Damascus for Dara'a and Idlib provinces after the Syrian Army advances in the region.
Al-Mayadeen further said that withdrawal of terrorists from the region pushed into failure an Israeli plan to create a buffer zone to prevent the return of the Syrian Army troops to the occupied Golan Heights' borderline.
Relevant reports said on Saturday that tens of terrorists laid down their arms and joined the ceasefire regime and left Southwestern Damascus towards Idlib and Dara'a provinces.
Nearly all the terrorists who had demanded to leave Southwestern Damascus were relocated together with their families from Beit Jen to Idlib and Dara'a provinces within the framework of an agreement with the Syrian army.
A sum of 65 terrorists together with their families left Beit Jen towards Idlib province on four buses.
Meantime, 106 terrorists along with their families left Beit Jen towards Idlib on six buses.
Battlefield sources also reported that Al-Nusra Front terrorists set fire to their headquarters and military hardware before leaving Southwestern Damascus.
Meantime, army sources said that the militants who intend to remain in Beit Jen will have their cases dealt with in coming days.