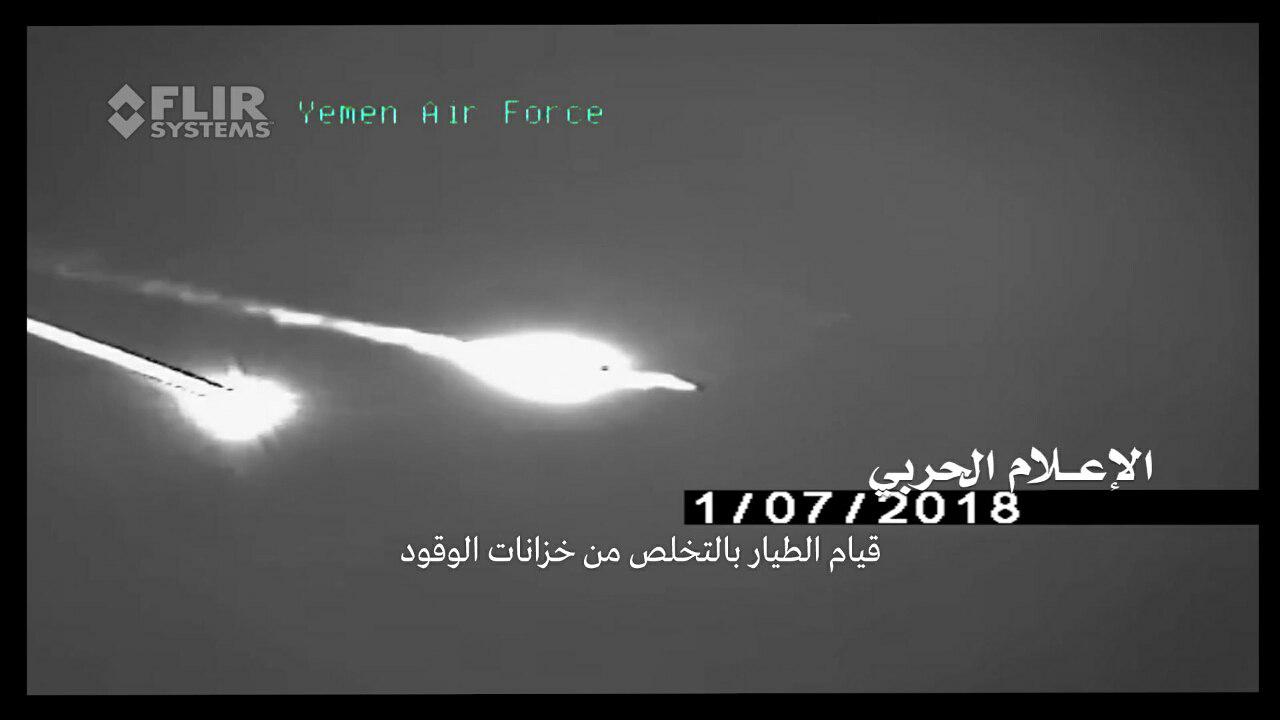 Yemen's Houthis release video of downing Saudi jet over Sana'a
Yamanyoon- Jan 9, 2018
Yemen's Houthi Ansarullah movement has released footage of the moment its forces shot down an F-15 fighter jet belonging to the Saudi-led coalition.
The video released by the Houthi-run al-Masirah television network early on Tuesday shows the exact moment when the aircraft is hit by a surface-to-air missile while flying over the Yemeni capital, Sana'a, the previous day.
The fate of the pilot is still unknown.
This came shortly after Yemeni forces said they had brought down a Saudi warplane in the northwestern Sa'ada Province.
The Saudi-led coalition claimed its plane had experienced "a technical fault and crashed in the war zone," but the pilots had survived the incident.
Yemen's Air Force and Air Defense commander Major General Ibrahim Al-Shami hailed the army's latest air defense achievements.
He told al-Masirah on Sunday that the Saudi-led coalition should not underestimate the capabilities of the Yemeni air defense forces.
Yemeni forces regularly fire ballistic missiles at positions inside Saudi Arabia in retaliation for the Saudi-led war on Yemen.
The Saudi war was launched in March 2015 in support of Yemen's former Riyadh-friendly government and against Yemeni people.
The offensive has, however, achieved neither of its goals despite the spending of billions of petrodollars and the enlisting of the cooperation of Saudi Arabia's regional and Western allies.