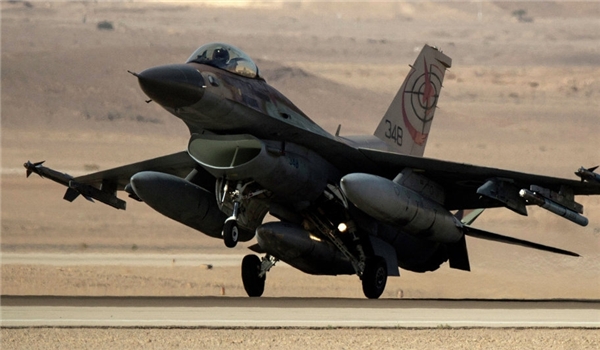 Israeli regime can't help terrorists in Syria with attacks: Damascus
Yamanyoon- Jan 9, 2018
Syria's Ministry of Foreign Affairs and Expatriates has censured the recent Israeli attacks near the war-torn nation's capital, stressing such acts of aggression the dangerous and hostile course that the Tel Aviv is pursuing to destabilize the Middle East region, and are meant to lift the morale of foreign-backed Takfiri terrorist groups.
In two separate letters addressed to United Nations Secretary General Antonio Guterres and the rotating president of the UN Security Council, Kairat Umarov, on Tuesday, the ministry stated that Israeli jets and ground-to-ground missiles targeted military sites in Qutifah area northeast of Damascus early on Tuesday, causing damage.
The letters further noted that the attacks are in line with Israel's support for terrorism and its continued occupation of Arab lands, and aimed at boosting the morale of terror groups in Syria which have suffered heavy losses in the face of advancing government troops.
They added that Israeli attacks on Syria will not succeed to protect terrorist groups, primarily Daesh and Jabhat Fateh al-Sham – formerly known as al-Nusra Front, and will not stop Syrian army soldiers from making territorial gains in battles against militants.
The Syrian foreign ministry also slammed the Tel Aviv regime over violation of United Nations Security Council Resolution 350, which called for a ceasefire between Israel and Syria in the wake of the Yom Kippur War, in addition to several Security Council resolutions on terrorism fight.
"Such violations would not have occurred if the US administration had not offered the occupying regime of Israel massive support. Such support has granted Israel complete immunity, and given it the carte blanche to carry out acts of terror against people of the Middle East, and threaten both regional and international security," the letters pointed out.
Militant attacks leave 5 Syrian civilians dead in Damascus
Meanwhile, at least five people have been killed and more than two dozen others injured in a series of mortar attacks carried out by foreign-sponsored Takfiri militants against a residential area in Damascus.
Five people lost their lives and another 30 sustained injuries when mortar shells fired by militants struck the central and predominantly Christian neighborhood of Bab Touma, the official news agency SANA reported.
Syria has been gripped by foreign-backed militancy since March 2011. The Syrian government says the Israeli regime and its Western and regional allies are aiding Takfiri terrorist groups that are wreaking havoc in the country.