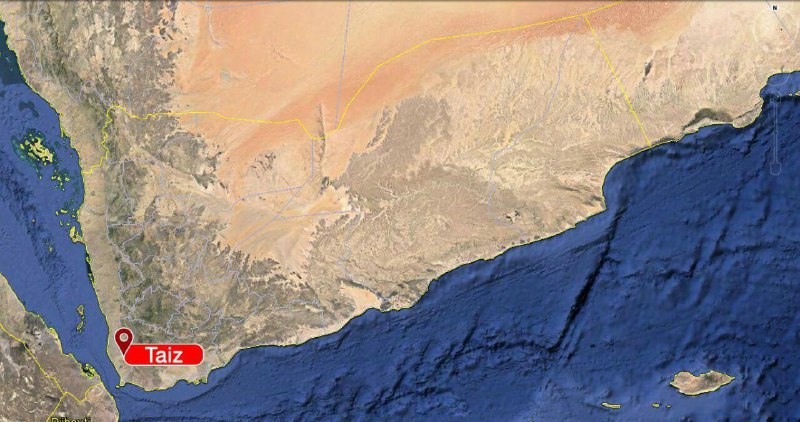 At least 7 civilians killed in a Saudi airstrike on Taiz, central Yemen
Yamanyoon
M.A.
Seven civilians were killed on Monday evening in an initial toll when an airstrike conducted by the Saudi-led coalition hit Taiz governorate, a military official told Yamanyoon.
The warplane targeted a water well in Salw district, the official added.
Yemen has been under daily Saudi-led bombardment since March 26 of 2015, which is backed by the US and the UK.
The aerial attacks have killed thousands of civilian lives and injured plenty of others, according to the UN.