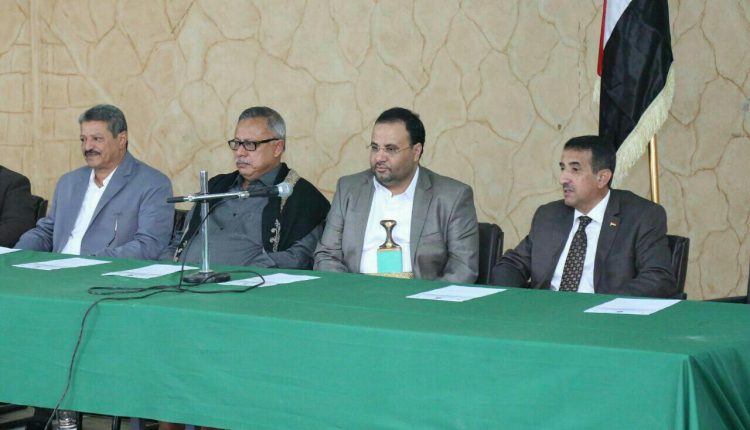 President Saleh attends graduation ceremony for a new security batches
Yamanyoon
Yemen President, commander-in-chief, Saleh Samad, attended today in Sanaa a graduation ceremony of two new batches of intelligence officers.
The President praised the role of the leaders of (Political security organization) and the performance and discipline in their work, which we have seen in recent times even in dealing with people according to the law.
Intelligence agencies play a very important role in fighting the US-Saudi, he said.
The graduation ceremony was attended by several officials headed by the Prime Minister Dr. Abdul Aziz bin Habtoor, Deputy Prime Minister for Defense and Security Affairs Major General Jalal Al-Ruwaishan, Interior Minister Maj. Gen. Abdul Hakim Al-Maori, Head of the Political Security Service, Major General Abdul Qader Al Shami, and many other security officers.