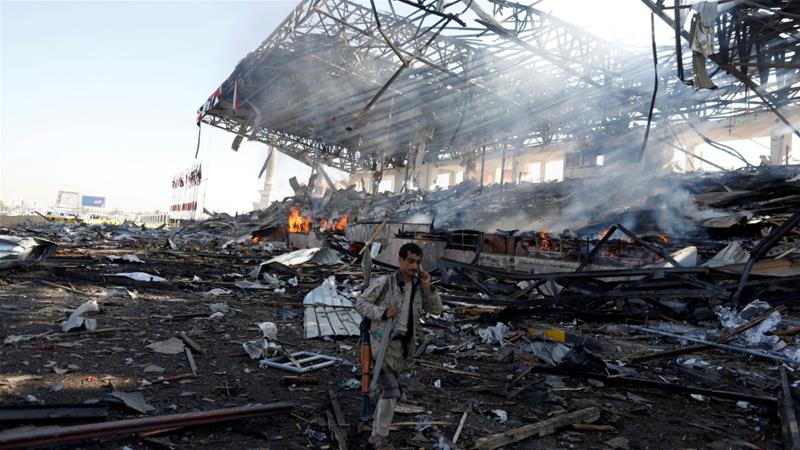 Overall Update of Saudi Crimes on 24-Feb-2018
Yamanyoon
The Saudi aggression continues launching raids on various provinces, causing deaths and injuries to citizens along with material damage to public and private property.
In Saada province, two citizens were injured as a result of an airstrike by the Saudi jets by 4 in al-Mahathar district of Suhar governorate.Additionally, a woman was injured by a rocket along with Saudi artillery attack on the bordering district of Razih. Areas within Mnbah and Shada where intensively hit by Saudi artillery and rockets.
Saudi military aircraft carried out three raids on the Ramadiat and Al-Manzala areas in Al-Zaher district. Moreover, a raid on al-Sheikh area, district of Mnbah.
In the province of Hajjah, the Saudi air force targeted with 6 raids different areas in the districts of Harad and Medi.
In Sana'a province, the Saudi-American military jets launched three raids on Al-Himaa internal district.
In Taiz province, Saudi jets launched three raids on Salou district.
In the province of Al-Hodeidah, the American-Saudi Air Force launched four raids on Al Fawahah and Al-Jubail areas in the southern district of al-Jarahi.
In the Saudi province of Jizan, Saudi jets launched two raids on Wadi Gara.