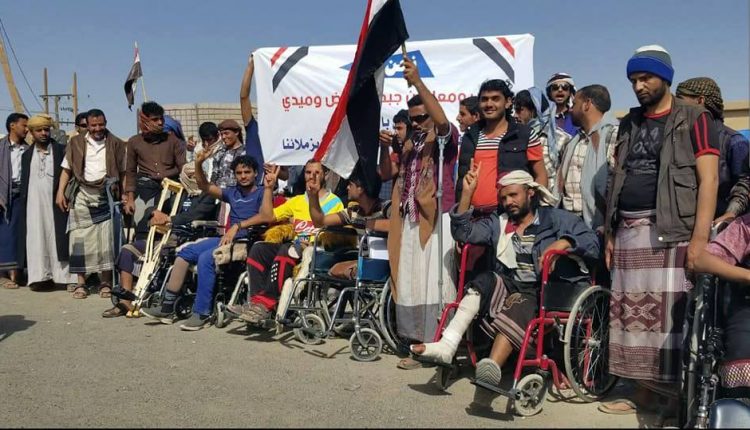 Coalition's Paid Wounded Militias Humiliated After They Have Been Kicked out from Hospitals
Yamanyoon
Thousands of wounded Saudi-paid militias trapped with humiliation and totally incapable to change their miserable condition.
There are an estimated 30,000 wounded Saudi-paid mercenaries, some of them took the streets in Marib city to protest against the humiliation, expelling from hospitals and cutting off their medicines and special dues.
For more than a week, Yemen's central province of Marib witnessed repeated protests by war-wounded Saudi mercenaries against their leaders who misled them to participate in coalition's ranks against Yemen.
For two years, the coalition did not care at all about the demands of its paid Yemeni soldiers who fought in his ranks. The coalition used them as fuel for the war against Yemen.
Now, those soldiers are homeless and have nobody to take care of them or even give them any treatment or care.