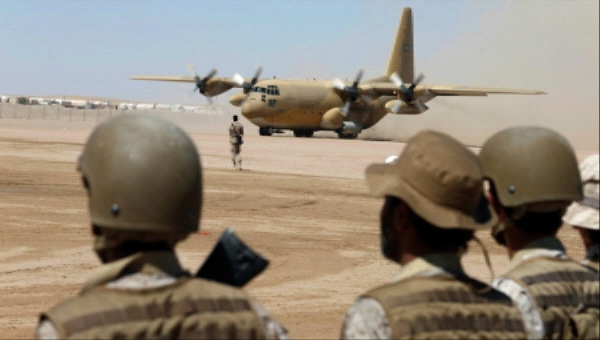 All of the Sudden: A Saudi Committee in Aden Leaves by a Plane to Their Country
Yamanyoon
A military committee assigned by Saudi Ministry of Defense to verify the authenticity of lists of recruits under the so-called legitimacy has suddenly left Aden city, a source reported back to Yamanyoon
The committee was surprised that there were hundreds of imaginary names that do not really exist, the source said.
The committee left the city of Aden after days of working in a number of the so-called presidential protection camps of the US-backed exiled ex-president, Abd Rabu Mansour Hadi, without completing the counting process for the rest of the personnel, the source added.
Another Saudi military committee said last November that more than 120,000 names in the list of the recruitment in Marib province do not actually exist and are not present in any front.