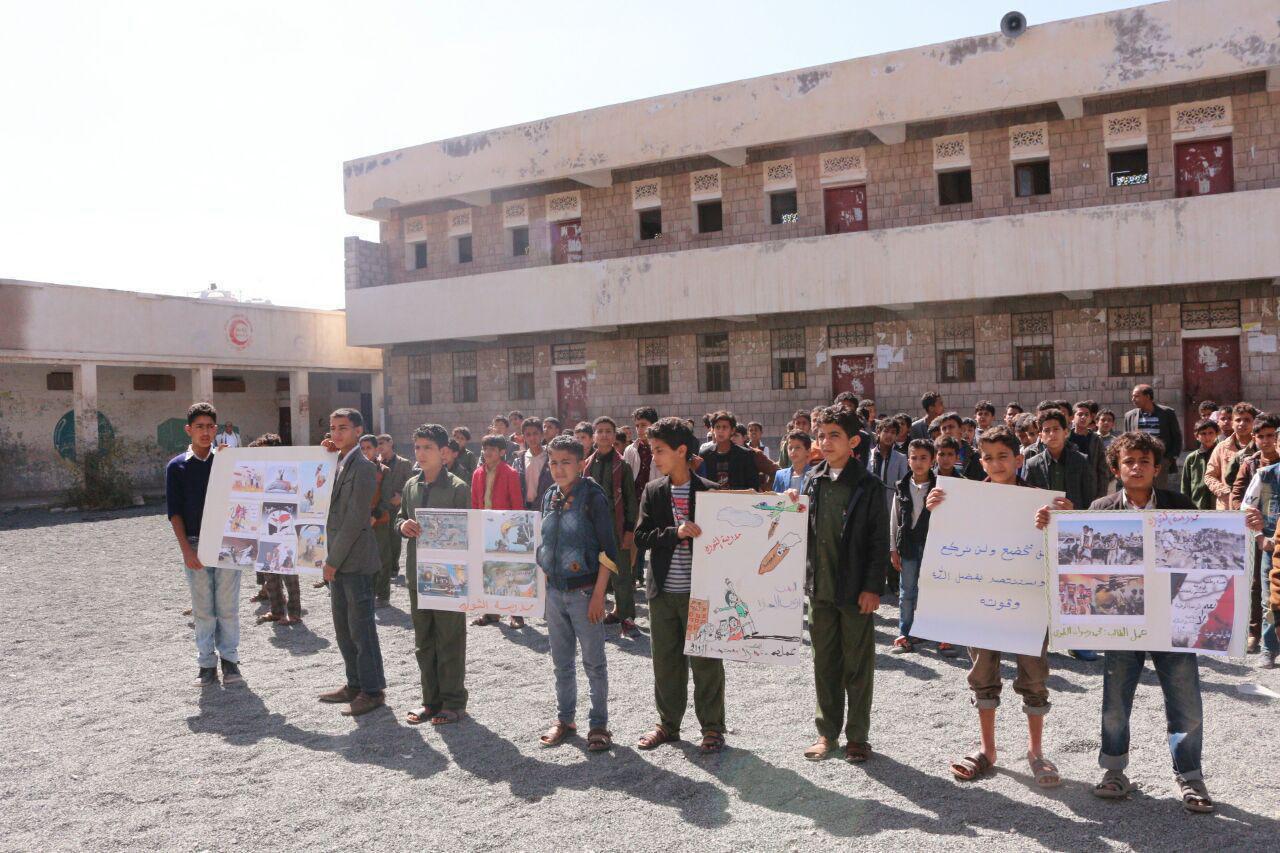 An Assembly of Students in Dhamar to Show Their Readiness for Entering Their 4th Year on the Criminal Saudi War on Yemen:Report+Photos
Yamanyoon
On Sunday, two separate stands were held at the Bilqis School for Girls and the Thawra School in Dhamar province to express their full potential for entering the 4th year of the Saudi war on Yemen.
Many words were spoken in the event, major talks explained that the US is the one to blame for the killings of the oppressed Yemeni people, illustrating that every crime committed against children and women and the destruction of schools and infrastructure are all American orders.
The legendary steadfastness of the Yemeni people was talked about during the assembly. The students stressed their desire to keep learning and take knowledge in their schools, which the enemies tried to stop economically by cutting-off salaries of the teachers.
The participants also called on all countries, international organizations, and all liberals in the world to stand by the Yemeni people and su
pport them in order to stop the Saudi aggression and lift the coalition siege on Yemen.