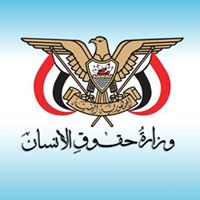 Ministry of Human Rights Condemns the Sudanese Rapist
Yamanyoon
Human rights ministry condemns the inhuman acts of the Sudanese soldier from the Janjaweed, who has raped a woman from Al Khawkhah in al-Hodeidah province.  The ministry of human rights stated, "The Saudi-led coalition has committed the worst crime, when one of their soldiers raped a woman from al Khawkhah district near a military camp stationed by the aggressive coalition. Those soldiers who came to kill Yemenis and rape their women have no dignity and honor". 
The Ministry has given the international community, Security Council and the Human Rights Council, the complete responsibility for the terrorist and immoral acts against women and girls of Yemen. The Yemenis and their properties are being a subject of crimes and serious violations by the countries of the aggression.
The report also urged the international community, the United Nations specifically, to assume their responsibility for the crimes and violations of the Charter of the United Nations (1325). Which it states the safety and peace for women in their public environment. The four Geneva Conventions stipulated that everyone must "Protect women in particular against any attack on their honor and any violation of their sanctity, especially raping."
The ministry also charged the countries involved in the Yemeni war, headed by Saudi Arabia and the UAE, the legal and criminal responsibility for all the crimes committed by its mercenaries and agents.  The report gave special attention to the last incident of the woman from Al Khawkhah district who had been raped. The report pointed out that the United Nations and its concerned bodies should bear the responsibility for the continuation of these crimes and all their consequences and their direct and indirect effects on civilians in Yemen.
Since the UN is the international organization concerned with the cessation of all military actions, the blockade and the various immoral and inhuman acts, the ministry called upon the international community and the international organizations working in Yemen to put pressure on the Security Council to convene an urgent session. The Security Council has to take quick decisions to stop the military operations done by the aggression countries and stop the aggression immediately. Besides, lifting the whole siege on land, air and seaports. The aggression countries also must be brought with their mercenaries for international prosecution, for their deterrent punishment.
The ministry renewed its call for the formation of an independent and impartial international commission to investigate the facts and investigate all crimes and violations committed against Yemeni people, including rape.