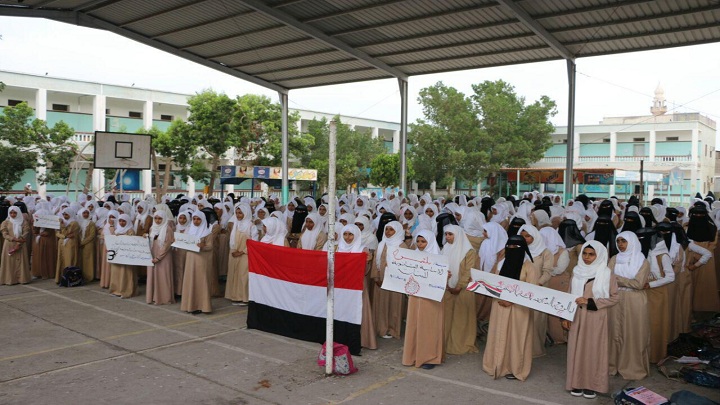 Students , teachers condemn the raping of the Yemeni woman
Yamanyoon
The students along with their teachers in Balqees School for Girls in the district of al-Minaa, in the coastal province of al-Hodeidah on Sunday, held a protest to denounce the continuous crimes of US-back Saudi aggression against the oppressed Yemeni people, latest of which was raping a woman girl by a Sudanese soldier.
During the student stand, the participants discussed the rape of the girl in the district of Al-Khokha by a Sudanese soldier who was sent to Yemen by Sudan because they are in the Saudi coalition.
The discussed subject was an inhuman act and it is a great of great humiliation for all Yemenis in general. The teachers and students put the complete responsibility on the Saudi-led coalition aggression for such act and other heinous criminal acts, which indicate only the extent of their present in Yemen.