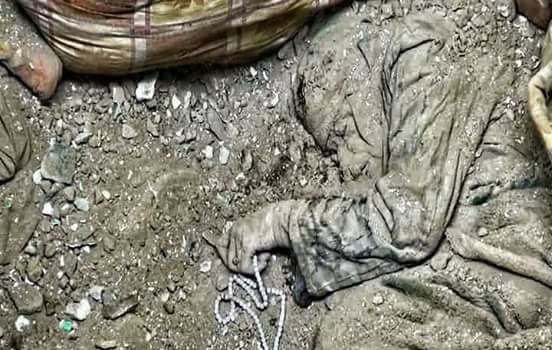 Martyrdom of Two Familes in Saudi Raids on Sanaa and Sa`ada
Yamanyoon
Two children, their mother and father were killed by recent Saudi airstrikes that bombed a house, southern of Sana`a early morning, as well as two men in a nearby shop, and the injury of 6 citizens, including three children.
There are victims who are still under the rubble of the targeted house, which is located in Al Azragin region, noting that the rescue efforts are ongoing.
Also, a family of five members were killed on Wednesday evening, as a result of an air raid conducted by the Saudi-led coalition on their house in the town of Dhahyan in Saada Province, northern Yemeni border
A second raid followed the first targeting the house doubled the number of victims and the intense flight of the US-Saudi aerial aggression forced the rescuing work to stop at the time.
Additionally, a woman and her four children lost their lives in the US-backed Saudi attack against their home, Ahich belongs to Mohammed Abdel Azim Al-Liblob in the city of Dhahyan, Majz district, local source confirmed to Yamanyoon.
Prior to that, the US-Saudi aggression launched a series of raids at night targeting the capital Sana'a, two were on the Sana'a International Airport, one on the TV channel, and two raids on the heavy transport headquarters
On Wednesday evening, the aggression targeted Asser area west of Sana'a, causing injury to a civilian and damaging several houses in the targeted neighborhood