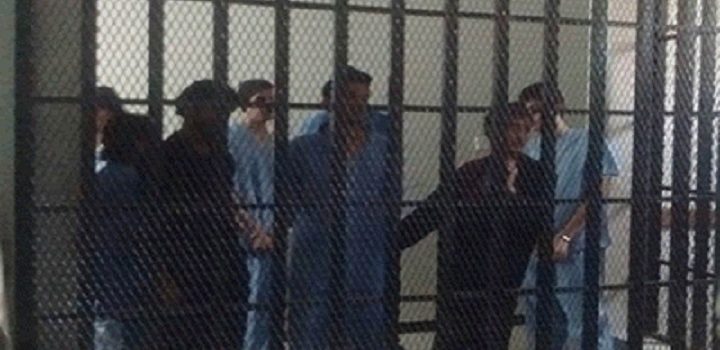 The execution of three convicted of cooperating with Al-Qaeda, Saudi war
Yamanyoon
The first specialized criminal court today, headed by the president of the court, Judge Abdu Rajeh, sentenced to death three individuals convicted of collaborating with a foreign state, assisting the Saudi-led coalition, and participating with al-Qaeda terrorist organization.
The court sentenced Mohammed Sadiq Abdo Mohammed al-Mutahni and Ibrahim Ali Saleh Abdullah Hezam to a charge of participation during the period 2011 -2014 with an armed gang and an organization affiliated with al-Qaeda through criminal acts such as attacking armed forces, security, military installations and public property, as well as bombings, sabotage and assassinations.
The sentence left al-Mutahni with a fate of death, and Ibrahim Hezam was sentenced to 10 years' imprisonment beginning from the date of his arrest.
The sentences also convicted Abdulrahman Ali al-Shaiba and Issam Aziz Azi al-Tayeb on charges of communicating with a foreign state and assisting the Saudi-led coalition during the period 2015-2016, which is at war with Yemen and has resulted in the death of thousands of innocent civilians. The two are also to be executed.
The sentences also confiscated seizures related to these cases.