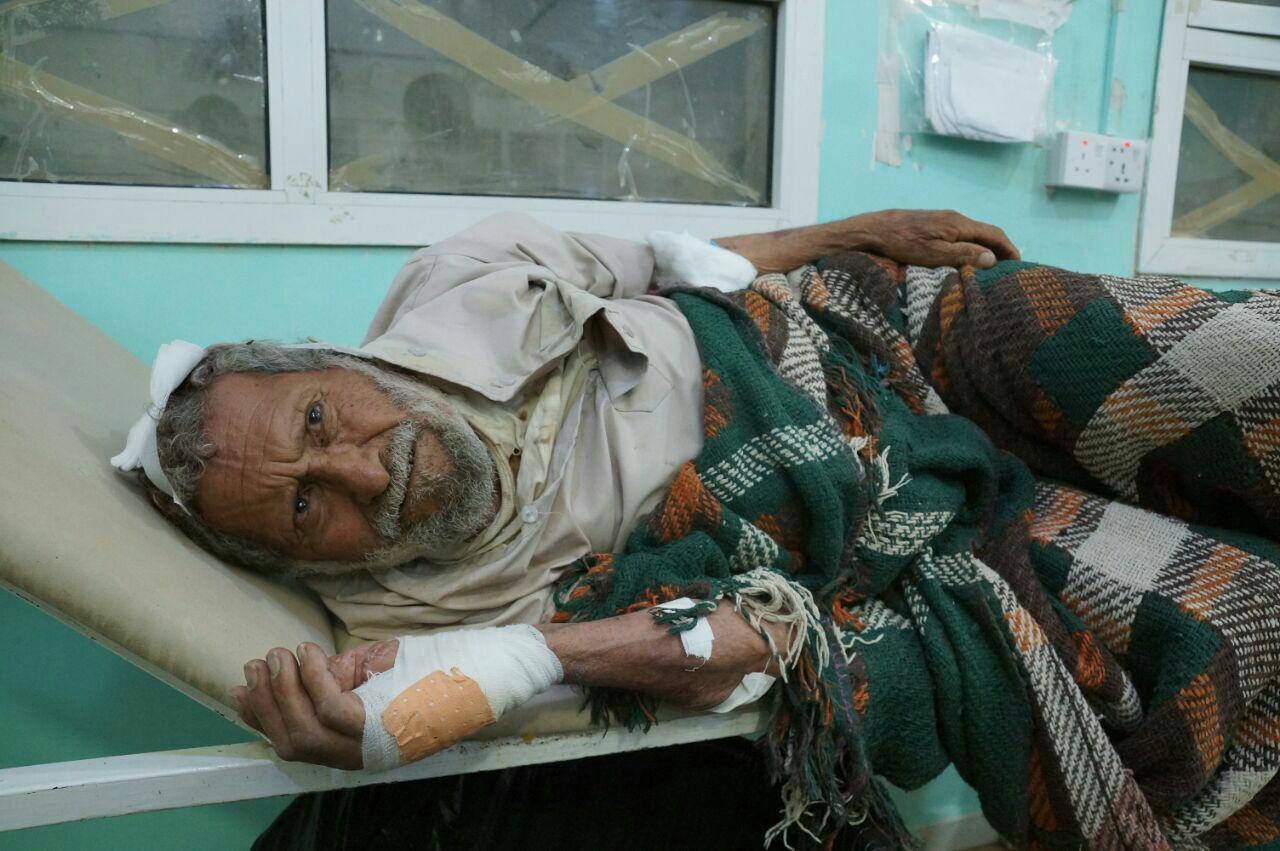 In Pictures: A Civilian Injured by Saudi Artillery and Rocket Fire in Saada
Yamanyoon
The Saudi army continues in targeting the border district in Saada northern governorate, leaving a number of killed and wounded.
In the border district of Razih border, a man was critically wounded in the head as a result of Saudi bombardment in various areas of the aforesaid district.
It is worth mentioning that the Saudi army uses rocket fire and artillery shelling as a daily routine in targeting the border districts in Saada, where only farms and homes of citizens are found; thus, killing and wounding many citizens the targeted places.