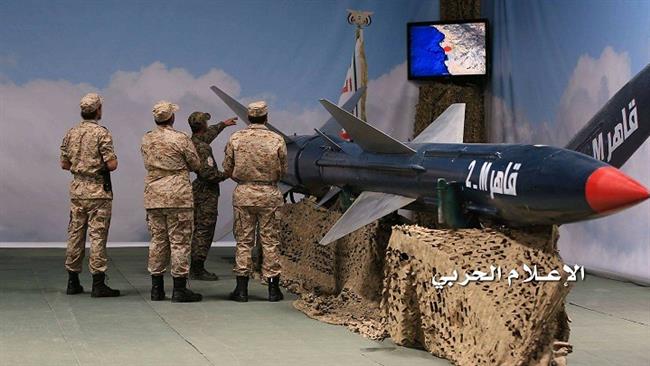 UN Plan in Yemen: Houthi Renounces Ballistic Missiles, Saudi Arabia Stops Its Bombing Campaign
Yamanyoon
The United Nation has recently drawn up a peace plan to halt the US Saudi-led coalition aggressive war on Yemen.
The peace plan says that the Ansarullah movement, also known as "Houthis" should renounce its ballistic missiles in return for an end to the bombing campaign by Saudi Arabia and a transitional governance agreement, Reuters reported Friday.
The peace plan was brought up by UN's Yemen envoy Martin Griffiths. It says, "Heavy and medium weapons including ballistic missiles shall be handed over by non-state military actors in an organized way."
The plan also talked about establishing an inclusive transition government, "in which political components shall be adequately represented," in an apparent not to the Houthis. The document, however, gave no further details about the representation the Ansarullah movement might receive in the transitional government.
Various efforts have tried to end the Saudi war on Yemen, which has killed and wounded more than 600,000 thousand oppressed civilians, but all have failed.
An official from the Ansarullah movement has welcomed the UN peace plan, calling the ceasefire the first building block in the process.
The official added that previous efforts had failed, but "our optimism will be as serious as the other parties about the UN plan."
The plan, which has not been made public, is the latest effort to end the war, which has led to one of the world's worst humanitarian crises.
The UAE's minister of state for foreign affairs, Anwar Gargash, expressed how Abu Dhabi's desire is to support Griffiths' efforts; spokesman nevertheless, the so-called Saudi coalition declined to comment on the draft document, which he said he had not seen.